Add your business here for free!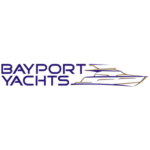 3639 E Harbor Blvd #102, Ventura, CA
93001
Mike's Consignment Marine Gear. Your source for used boat parts, and boat supplies.
93035
Welcome to Carefree Boat Club! We're a new alternative to buying or renting a boat in coastal Ventura County. With a membership to our exclusive club, you don't have to worry about maintenance, trailering, moorage, usage fees, insurance, covering or even cleaning. You have unlimited access to our entire fleet of new boats.